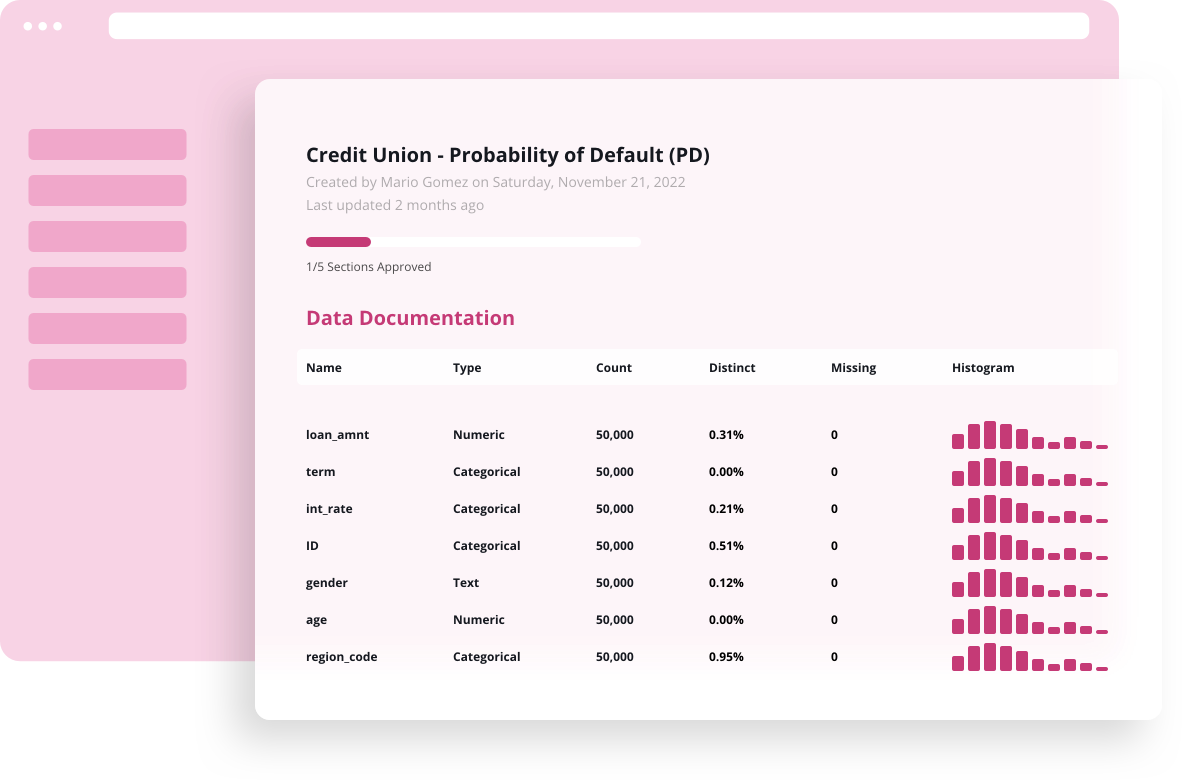 The ValidMind Model Risk Management Platform
Validmind's MRM solutions for AI/ML and traditional models helps Financial Services improve speed of innovation, productivity, and go-to-market.
One platform to Document, Validate, and Govern Models at scale.
The ValidMind platform is a suite of tools helping data scientists and risk/compliance stakeholders identify and document potential risks in their AI models, and ensure they deliver on expected regulatory outcomes.
Intuitive collaboration tools to improve communication and information sharing between the three lines of defense.
Seamless communication between developers & validators

In-app messaging enables real-time information sharing between 1st and 2nd line model stakeholders through the entire model lifecycle.

Centralized content management

Keep track of document versions, comments, questions, attachments, findings, and remediation actions all in one place.

Knowledge Retention and Expedited audits

Easier auditability, and no loss of knowledge when employees leave.
Documentation & Validation
Our Developer Framework seamlessly integrates with your Model Development environment to automate model documentation and testing.
Document your model in minutes, not hours. Our framework enables documenting the model as it is built, using templates that can be customized to meet each organization's specific documentation requirements.

Compliant-by-Design Testing

Our Risk Engine runs dozens of automated tests based on the technique and use case to evaluate model risks against regulatory requirements proactively. New tests can be added to the library to address specific risks.

flexible and future-proof

Support AI/ML, LLMs, and statistical models with one tool. Our testing libraries are designed to be extensible with custom tests and new model types, to accommodate any model use case.
Integrated Workflow & Governance
Keep track of all of your models, documentation, and validation decisions in one place – reducing manual effort for audits and regulatory inquiries.
Track progress across the MRM lifecycle

Manage and track initial, ongoing, and triggered validation activities, along with remediation actions within the platform.

Get visibility on compliance across models

Proactively identify gaps in documentation and compliance requirements, while giving executives visibility on model risks and compliance across the inventory.

Optimize MRM resource allocation & planning

Use ValidMind's planning features to anticipate upcoming model validation activities and optimize resource utilization across the MRM team.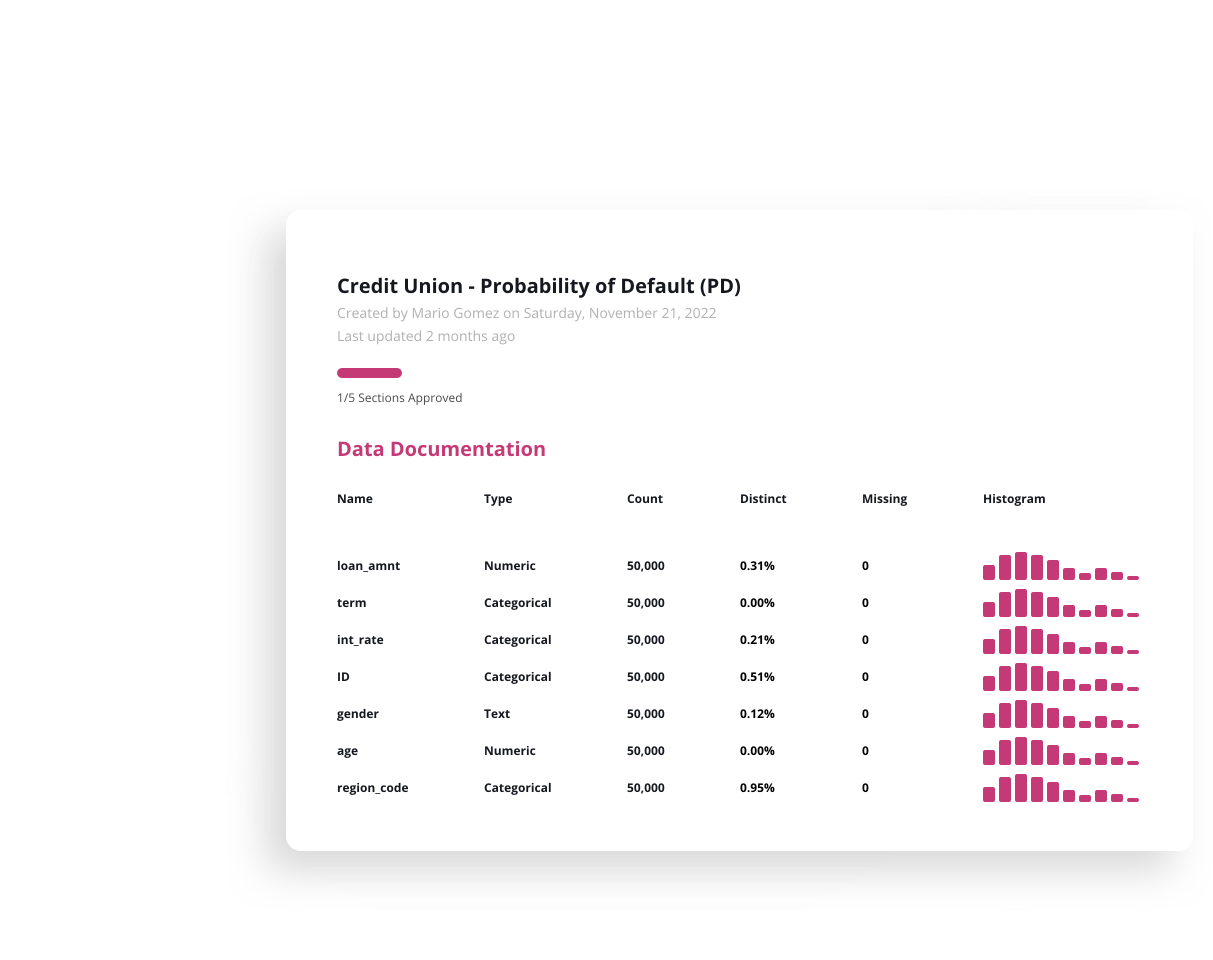 Built with feedback from Fortune 500 Financial Services companies, ValidMind's MRM solution is designed to deploy quickly and securely in your environment.
Easily and securely deploy from your cloud or private cloud environment, including Amazon Web Services (AWS), Microsoft Azure, Google Cloud Platform (GCP).

Enterprise-grade Security

Deploy securely and comply with Enterprise Security and InfoSec requirements thanks to no PII storage, data encryption at-rest and in-transit, and DLP monitoring.

Connect with your development & data infrastructure

Seamlessly integrate with popular model development environments (Python, R), and data warehouses (AWS S3, Snowflake).